7 Best Winter Shooting Gloves Reviewed 2020
---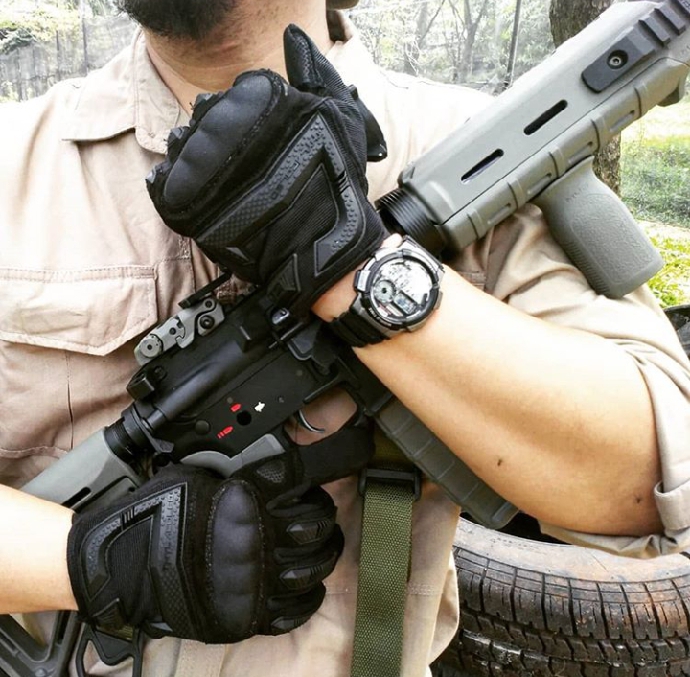 There are various kinds of shooting gloves to be worn on different weather condition and if happened you put on the wrong one on a winter day, your shooting will lack tactility and dexterity and become miserable.
As a hunter or security personnel, finding the best winter shooting gloves can literally save you from having numb fingers in a winter condition. Your fingers are more likely to go freeze when the weather is extreme cold -20℃, which will result in failure pulling the trigger, or even when you manage to do so, you miss range.
However, as a shooter, you can't let the cold winter wind or wet climate ruin your shooting adventure rather you need to look for waterproof insulated hunting gloves to keep you warm and dry.
Finding the right pair of warmest shooting gloves will keep your hands warm and ready to fire when you sight your target.
Best Winter Shooting Gloves Reviewed 2020
Here are some of the best cold weather shooting gloves selected based on consultation with professionals. Although some may happen to be a popular brand, they were not picked based on popularity.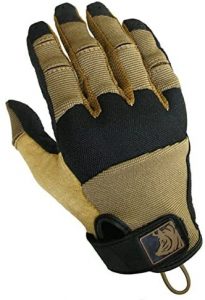 This glove provides full hand protection at the same time gives you a warm feeling in holding your Rifle or handgun. PIG Alpha gloves is a recommendable and tasted brand by security personnel because of its dexterity for accurate shooting.
It is designed with synthetic thin suede material that allows you to adjust your kits without taking off and provide a long-lasting usage value. Unlike some other gloves that have box finger, but this glove has a roll over fit fingers.
PIG Alpha shooting gloves are known for their ruggedness and suitable for rough adventure.
It is one of the best tactical gloves for shooting. However, gloves are never made to last forever as some recent buyers complained about the stitching on the fingers ripped out after use over time. So considering this will be based on your adventure and timeliness you are looking out for. No doubt still a top-quality shooting gloves.
Extremely dexterous
Offer Perfect Comfort
Highly Adjustable
Comes with Excellent Thermolite insulation
2. Helikon-Tex Range Line, Range Tactical Gloves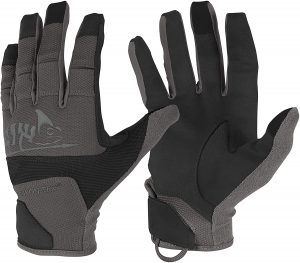 This glove is made with Polyester, Elastan, and imported material which gives your hand flexibility and warmness within the gloves.
If you are considering of getting a cold-weather glove for long-lasting use, this glove is one because of it synthetic leather capable of resisting rough surface like metal handling.
It has a microfiber patch on the thumb that can easily be used to clean your shooting glasses and has a touchscreen middle finger that allows you to operate a smartphone screen while on the range.
However, this tactical glove has limited use with a strict order not to use for climbing or lifesaving, e.g. Electrical purpose is prohibited for such glove design.
Adjustable Elastic strapes
Made of 90% Polister
Water Repellent finish
Comes with Micro fibers in thumb and forefingers
Not Durable Enough to Longlast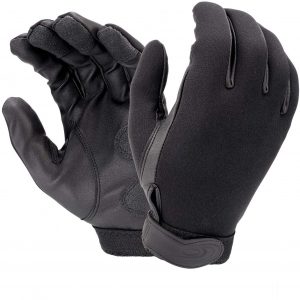 A great insight about this glove is because of the flexibility, works well in cold weather below 30 degrees, and snug fit wearing for a prolonged time.
When holding your rifle or pulling the trigger, you will feel the exact accuracy your bare hands will give you, but in a safe and comfortable manner because of it Synsi-feel synthetic leather on the palm.
Hatch Shooting Glove is designed with maximum comfort and has a hook & loop on the wrist to hold you firmly.
It has an inner liner which makes it one of the best waterproof shooting gloves and also suitable for skiing.
Notwithstanding the usefulness of this glove for hunting, it looks a little bulky. While most customers complained of the inner lining coming out along with hands as it is not designed to shell.
Perfect for long duties
Comes with easy to wipe down and Disinfect
Extreml Grip Reinforcments
Cheap
Not Durable Enough to Longlast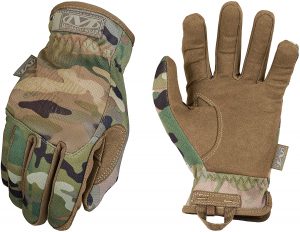 This tactical glove is made of Trek Dry fitting material that provides dexterity while holding your rifle or handgun. The wrist is designed with an elastic cuff that allows you to put on and off your hands easily.
This Mechanix Multicam camouflage glove is made with a modern technology that allows the use of a different operating atmosphere with an effective disguise.
The downsides of this Mechanix shooting glove is the failure to combat extreme cold weather below 25 degrees and also lack a touchscreen finger for your smart device while you are on patrol or hunting.
Comfortable and durable
Comes with foam fitting trekdry
Machine Washable
Designed for Longlasting
Not much adjustable as others
If you are looking for the right pair of gloves for rough adventure IRONCLAD is a top-notch because of the back of hand impact protection technology. It also has a thermoplastic rubber on the knuckles and metacarpals for maximum safety.
This shooting glove design is few among many because of its 16 inches' length which extends up to your harm rear. Its thumb is designed with a fiber material that allows you to clean your shooting glasses while on the range.
IRONCLAD Work Gloves has an anti-palm – Exo Embossed which resist vibration when the trigger of your rifle is pulled and also provides an extra grip for firm handling.
However, its top-quality impact glove for winter outdoor activities like hunting, but gives little bulky hands and lacks touchscreen index finger for a smart device.
Perfect Sweat Management
Comes with adjustable HOOK & LOOP closure
Extremely dexterous
Designed for Longlasting
If you are looking for a lightweight shooting gloves, MacWet meets that demand because of the material composition. It is made with polyester, nylon, and polyamide materials.
The best part of this brand is the elasticated cuff designed with Velcro fastening at the back of the hand that allows the glove to rest on your wrist.
Its soft, offers great comfort, insulation, and protection for top performance. However, this glove is suitable for
winter activities where grip enhancement is needed. MacWet is one of the best tactical shooting gloves, but not recommendable for extreme cold weather.
Perfect Sweat Management
Comes with adjustable HOOK & LOOP closure
Extremely dexterous
Designed for Longlasting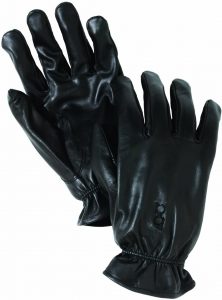 This gloves is specially made for hunting because of the suede material that absorb moisture when handling your rifle.
Boo Allen is know for dexterity and comfort because of its flexible and softness. While the palm is made with ultra suede palm with improved grip.
However, this gloves is not waterproof as it may need an extra glove liner.
Leather line Glove
Ability to Resist Moisture
Comes with Adjustable Wirstband
Designed for Longlasting
Final Thoughts
I know you may have used several tactical gloves for hunting in a winter season but didn't meet your demand by getting ripped or size difference. While some failed to offer you the warmest shooting experience.
However, I am much convinced this guide will service you better in making your next pick of winter shooting gloves by examining what you need to watch out for and the nature of your outdoor adventure.
I fully understand that no product is perfect, but some are better off. I hope with this unbiased review you can have your warmest winter hunting experience by getting any of these tactical gloves for cold weather.
If you are have further doubt or question not answered regarding your choice, feel free to hit the comment section below for clarification. We also have articles on heated gloves and other winter sports like snowmobiling and more.
Frequently Ask Questions About Shooting Gloves and Answers
Are Shooting Gloves Necessary?
Shooting Gloves are for protection and can be sometimes expensive. They have life spam just as they can't last forever and how often you go on rage. Wearing gloves will protect your hands on a course of shooting, the right tactical shooting of moving targets, barricades, and stapling.
Why do people wear shooting gloves?
I personally wear shooting gloves or tactical gloves to protect my palm from blisters, trigger finger relief, and also give the right confidence on the range. Definitely everyone going for patrol on a freezy day needs a cold-weather shooting pair of gloves because when your hands get numb, your fingers will become stiff when you try to pull the trigger and possibly misfiring.
How tight should Shooting Gloves be?
Shooting gloves should not be tight to your hands and sometimes snug but a little bit flexible so that you can have good dexterity and tactical handling of your rifle. The fit matters when on the range.